A head-tail radio galaxy, one of many found in the LOFAR surveys. Here a normal radio galaxy is falling through the hot medium of a cluster of galaxies, leaving a trail behind it. Credit: Cyril Tasse and the LOFAR surveys team.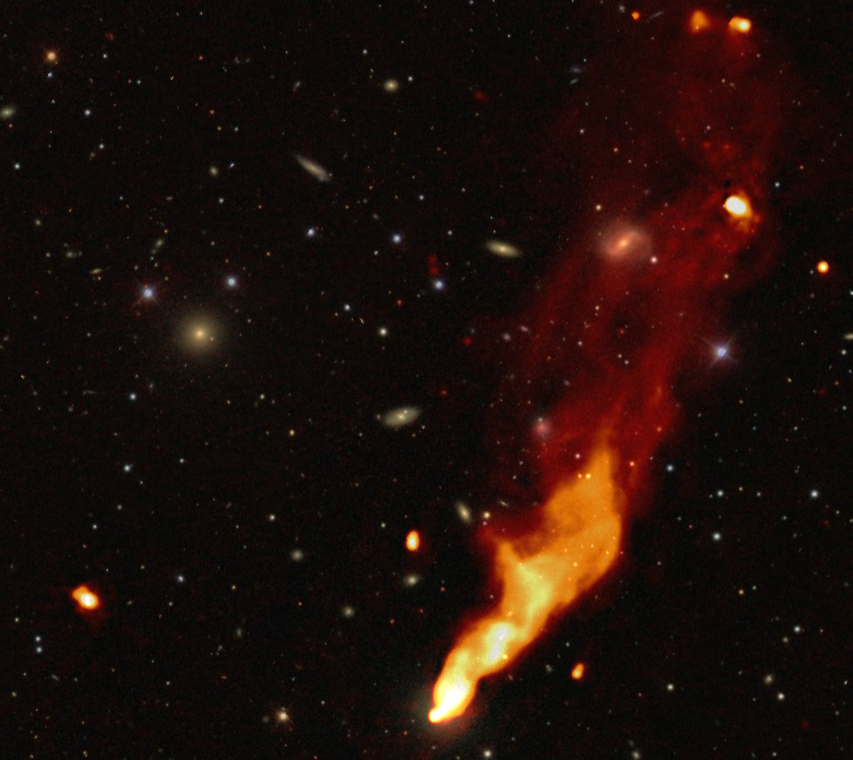 This work is licensed under a
Creative Commons Attribution 3.0 Unported License
.