The nearby spiral galaxy M106 seen in an optical image, with LOFAR radio emission overlaid. The bright radio structures in the centre of the galaxy are not actually true spiral arms, but are believed to be the result of activity from the galaxy's central supermassive black hole. Credit: Cyril Tasse and the LOFAR surveys team.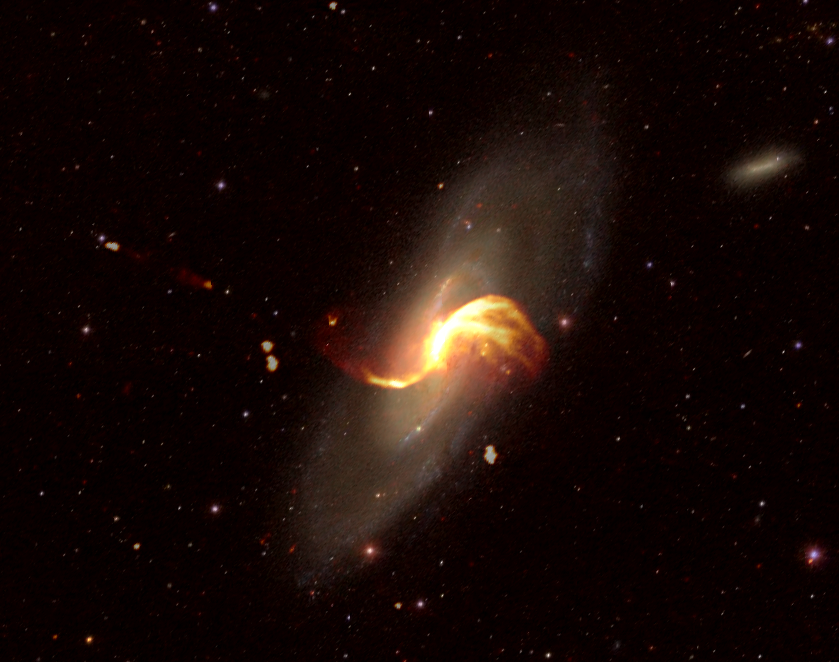 This work is licensed under a
Creative Commons Attribution 3.0 Unported License
.