The radio galaxy 3C31, observed with LOFAR by Heesen et al (2018), is shown in red on top of an optical image. LOFAR reveals the radio galaxy to be more than 3 million light years in size. Credit: Volker Heesen and the LOFAR surveys team.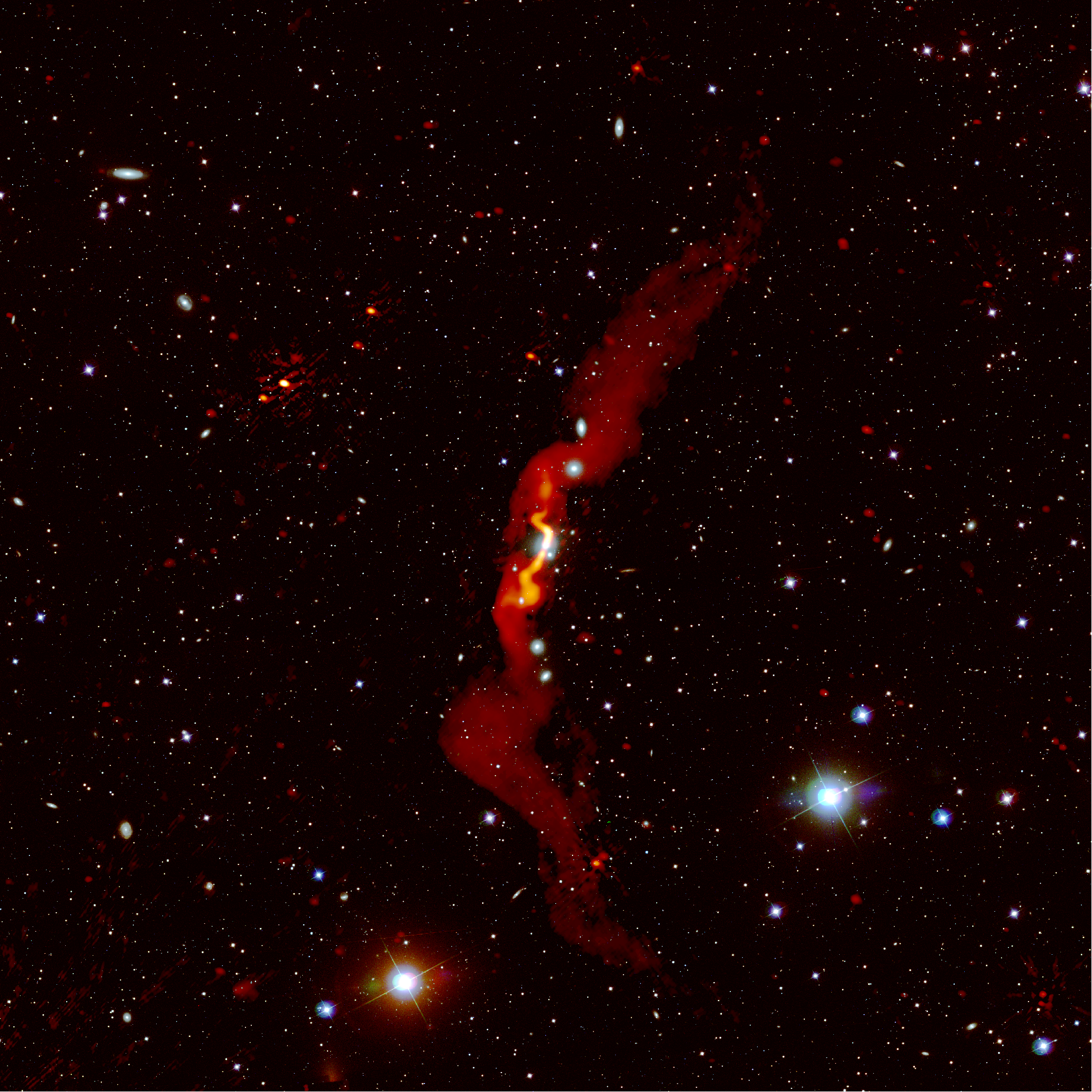 This work is licensed under a
Creative Commons Attribution 3.0 Unported License
.